If you want to build a website, there are many ways to do it. You can manually write HTML code to create each page, but this is extremely limiting and time consuming. You can use desktop software programs such as Dreamweaver or FrontPage, which eliminate the need to know HTML. These will save you time, but they still limit you from using many features. You can create a website with Flash or other proprietary software, which lets you do much more than the previous options. But building and editing Flash websites is also extremely time consuming and requires an advanced set of skills.
Then, there is the modern solution: the website content management system. Typically, this software is installed on the web server and not your computer. You install and configure it on your hosting plan, and your website is up and running. You can then edit your website by logging in through a browser, which means you don't have to have special software installed. Usually, you can make basic edits to your website without needing to know HTML or another programming language. There are some proprietary (paid) content management systems, but the free, open source alternatives are much more popular.
Disclosure: This post contains affiliate links, which support my creation of new content. When you make a purchase through links on my website, I can earn an affiliate commission. There is no extra cost to you.
The Advantages of WordPress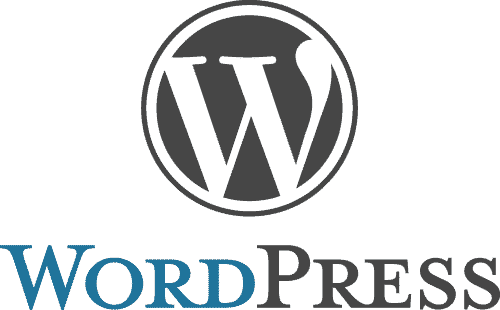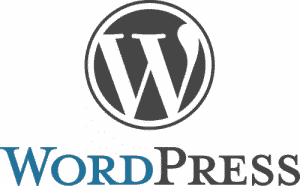 WordPress is one of the many free, open source content management systems. Software that is free and open source is free to use and distribute, and the source code is available for anyone to modify for their own use. The next most popular free, open source content management systems are Joomla! and Drupal. Having used both Joomla! and Drupal in the past, it was a clear choice to use WordPress for the foundations of EfficientWP.
While there are many similarities between these three systems, WordPress has major advantages in its ease of use and variety of features. Additionally, WordPress arguably has a larger community of users and developers. With a larger community, you have more people working to add new features, fix bugs, and plug security issues – which in turn leads to a more refined, stable product.
Efficient Website Creation with WordPress
We work almost exclusively with WordPress. While we can offer assistance for non-WordPress websites if necessary (we have some experience transferring content from and fixing hacked sites on other systems), we do not invest any significant time and effort into those other systems. Instead of trying to be like others who are merely competent with a large variety of systems, we would rather be experts at working with WordPress. As with any set of skills, you can strive for diversity or you can strive for quality. If you needed brain surgery, would you go to a general practitioner or would you go to a neurosurgeon?
Building a website can be a daunting task, even with WordPress, but we can provide you with the tools to do it easily. We can build your site for you, and provide tutorials and training to help you edit your site yourself. We will build your website using a quality theme (GeneratePress, one of the StudioPress Genesis themes, or the Dynamik theme) and plugins that we have carefully chosen for their features, reliability, and security. We know what works best, so your time isn't wasted.
We can also maintain your site on an ongoing basis. Please see the maintenance plans page for more details.